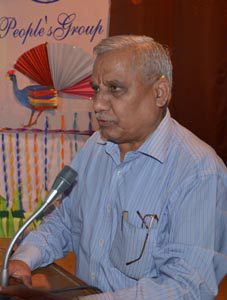 Dr. (Col.) V.G. Kondalkar
Professor-Emeritus
Col. Kondalkar joined the Indian Army during the 1962 war with China. He served in various capacities including CO of 11 Dogra, Director of Army Clerks Training Institute, Aurangabad, Director (Recruitment) for Army & Navy-Meghalaya and Director (Admin.), War College, Mhow.
As a teacher, he was with Prestige Institute, Indore for 6 years, VNS Institute of Management, Bhopal for 6 yrs. and has been associated with PIMR since 2008.
He has authored several books, which have been published by reputed publishers and are popular among students. Organisational Behaviour (New Age Intl. Pub.), Organizational Change & Development (Vishal Pub.), Organizational Development (New Age), Organizational Effectiveness & Change Management (Practice-Hall of India), Change & Knowledge Management (Vikas) are some of his popular books.
---
Dr. Sameer Sharma
Professor & Director
Dr. Sharma has worked in the industry for 14 years in various capacities in sales & marketing. He was with Tata Electronics, Colgate Palmolive, Bajaj Tempo, Wrigleys', Kurlon and Muller & Phipps. His academic journey started in 2002 with VNS Institute of Management, Bhopal. He also served in Mody University and Amity University. Besides guiding 12 Ph.D. Scholars (5 Ph.D.s already awarded) he has written over 30 research papers and attended several conferences. He is with PIMR since 2009.
---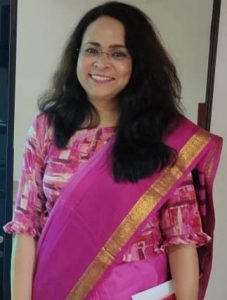 Dr. Asma Rizwan
Professor
Dr. Rizwan joined PIMR in 2006. She teaches business communication, ethics and CSR and is also the Chairperson of Board of Studies. She is a versatile speaker & trainer and has been a resource person in several training programmes conducted at RCVPN Academy of Administration, Police Training & Research Institute, Dr. B.R. Ambedkar University of Social Sciences, Mhow, Central Academy of Police Training, State Institute of Agriculture Extension & Training, Dial 100 (MP Police) etc. she is also a certified trainer for ESOL examinations of Cambridge University.
---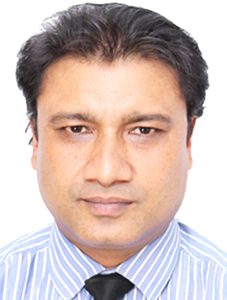 Mr.Akhilesh Mittal
Associate Professor & Dean-Students Welfare, People's University
He is management graduate from premier management institute IMS-DAVV, Indore and has completed strategic management course from IIM- Lucknow . He has rich cooperate experience of J K Tyres and middle management position. He has 17 years of experience academics and administration of college and university. He has conducted various training programmes for National Productivity Council, New Delhi ; RCVP Noronha Academy of Administration, Bhopal . He has been resource person for curriculum development of vocational courses in International Marketing and Marketing Management at NCERT, Govt. of India.
---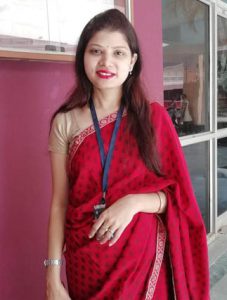 Dr. Abhilasha Jain
Associate Professor
Dr. Jain has been with the institute since 2006. She has efficiently managed the MBA (Hospital Administration) programme since inception. She is a registered Ph.D. Guide and has published papers in national and international journals. She currently heads the PG Programmes and teaches Finance and Accounts to graduation and PG students.
---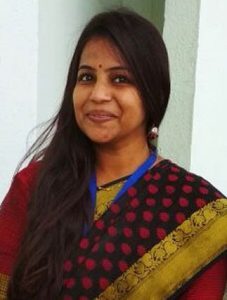 Ms. Rashi Paliwal
Assistant Professor
After 6 years of hardcore experience as an HR professional, Ms. Paliwal has been with PIMR since 2013 taking care of admissions, cultural activities and examinations, besides teaching HRM, Organizational Behaviour and International Business.
---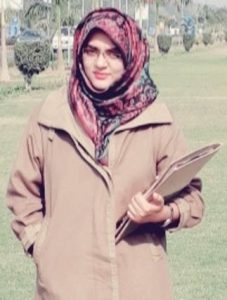 Ms. Marrium Khan
Assistant Professor
Ms. Marrium Khan is a Post Graduate, Silver Medalist from MANIT in Finance & Human Resources Management. She is herself a researcher and taking care of research activities of PIMR. She is also a trainer for BEC of Cambridge University Press in People's University.
---
Dr. Abdul Rashid
Assistant Professor
---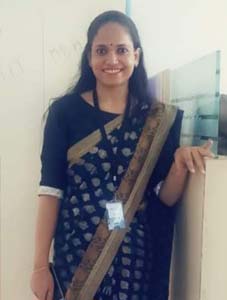 Dr. Sheetal Mani
Assistant Professor
An MBA in Marketing & Finance, Dr.Sheetal Mani qualified twice in UGC NET and availed the JRF for her doctoral research from the University of Lucknow. She has many national & International journal paper to her credit. She brings her analytical abilities & research acumen to the institute and takes care of several academic and student-related activities
---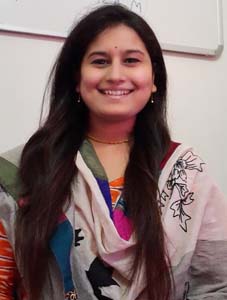 Ms. Ritu Mathur
Assistant Professor
Ms Mathur was a topper in MBA. She has over 3 years of experience in some reputed organization like IIM Indore. Her area of expertise is HR. She is involved in cultural activities and the students' progression club at the institute. She has actively working for admissions and administrative work.