April 2019
---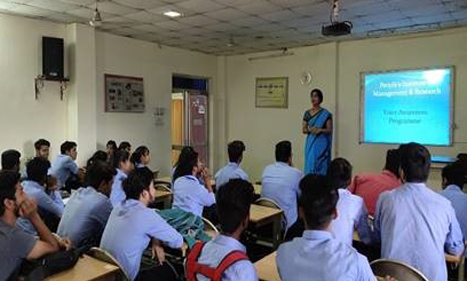 Voters Awareness Programme
"Voters Awareness Programme" was organized on 30th April 2019 to educate about the process and made aware of the political parties, their manifestos, backgrounds of the contesting candidates and armed with several other information to help them cast an 'enlightened' Vote.
---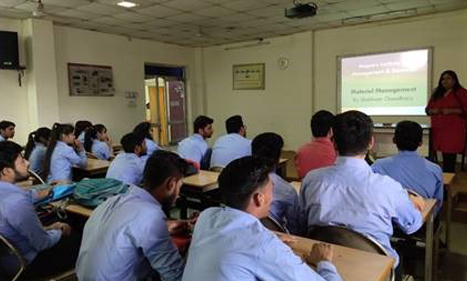 Materials Management Day
Material Management Day was organized on 23rd April 2019. The theme for the day was "Future of Business: Circular Economy-Role of Supply Chain". The session was conducted by Ms. Shubham Choudhary.
---
Session on Power of Plastic Money
A session on Power of Plastic Money by RBL Bank was organized on 10th April 2019. This session provides answers of the questions related to the Plastic Money.
---
Guest lecture on Career Opportunities
A Guest lecture on Career Opportunities on 7th April 2019 by Mr. Vishal Shrivastava, CEO Bhaskar T.V was organized. He made students aware of the company specific attitude and about the pattern of questions asked and solving techniques for the multinational organizations.
---
March 2019
---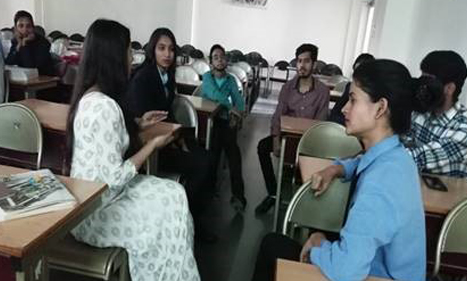 Group Discussion Sessions
PIMR organized a group discussion session for the students of MHA, MBA, BBA, B.Com & Int. MBA. The group discussion session is designed in two parts practices sessions and final competition, before conducting final group discussion separate practice session were conducted for P.G and U.G students. On 8th march 2019 presentation were given to the students, elaborating Do's and Don'ts of group discussion after that GD sessions were conducted randomly.
---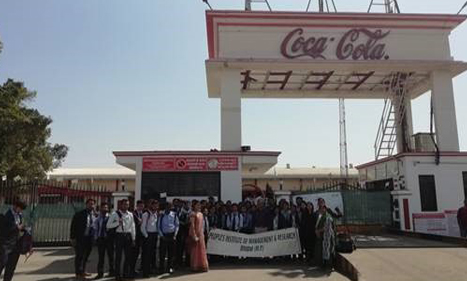 Industrial Visit
PIMR has organized Industrial visit to "COCA-COLA" Botteling Plant ,Pilukhedhi on 6th March 2019. Students got to know about the Product offer by COCA-COLA, Quality standards and other activities of the plant.
---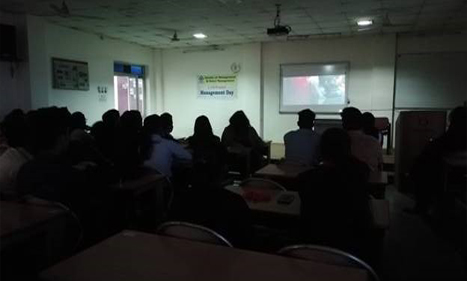 Movie Mania
PIMR has organized Movie Mania (Management short films) Session's on 1/3/2019. Flims were based on stress management, emotion management, time management and team work which gave the students management lessons.
---
February 2019
---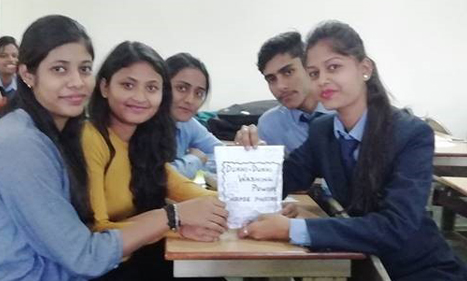 Ad-Mad-Show
A Marketing Activity "Ad Mad Show" as a part of Club Activity was organized on 23 Feb 2019. Students of MBA, BBA, & B.Com participated. Activity was held in 3 steps in the first step students had to solve a puzzle then they needed to re-create the name & tagline of the product and finally enact their advertisement. Uttam, Divyanshu, Ruchi, Deepika & Shubham won the first prize.
---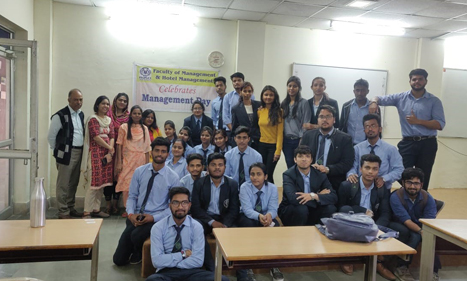 Management Day Celebration
The National Management Day was celebrated on Feb. 22, which actually falls on Feb 21. The programme started with expert Lecture of Mr. Pradeep Mehrotra, Life Coach & Trainer of Soft Skills and Entrepreneurship followed by various group activities arranged by PIMR faculty members on listening skills and team building.
---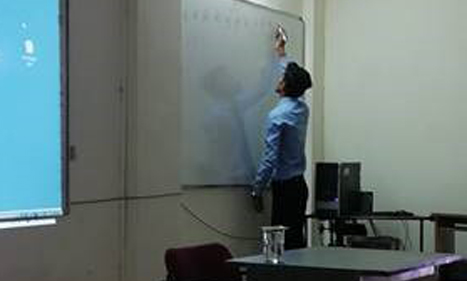 Celebration of Matribhasha Diwas
The "Matribhasha Diwas" was celebrated on Feb 21, 2019. The programme started with the introduction of Matribhasha Diwas by the Director, Dr. Sameer Sharma followed by students' performance in their local language. As part of the activities, students were asked recite poem/dialogues in their native languages.
---
January 2019
---
Seminar on BEC
A one day seminar was organized on Business English Certificate (BEC) on 24th Jan. 2019. The session was taken by Mr. Aditya Gautam from Cambridge University Press. He focused on the importance and relevance of English language and also supplied information about BEC.