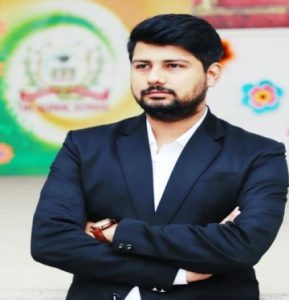 Rahul Mishra
PGT Commerce
GVN – The Global School
I am really thankful to PIMR for developing my personality to a very great extent, that today I stand as a successful COMMERCE & Management teacher and able to impart knowledge to my students so that they can become versatile entrepreneurs and we'll informed students of tomorrow. Thanks to the tireless efforts being put forward by PIMR faculty for making me who I am today.
---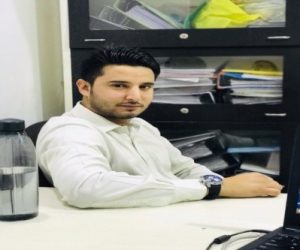 Arham Khan
Branch Manager
Money Capital Height
I am wholeheartedly thankful to the entire team of PIMR for making me who I am and where I stand. Currently I am working as a branch manager in Capital Heights, Indore. I would like to express my deepest sense of gratitude to all the staff members for making me a confident individual and helping me to achieve great heights.
---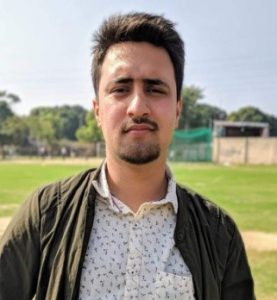 Ishaan Uprety
Co-Owner,
Sthanu Consultancy
One of thing I like about the PIMR is teaching and teaching method, you always will get individual attention that is unparalleled than any other colleges. Teachers are so enthusiastic in their subject that you will start loving the subject.
---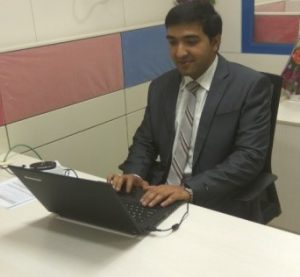 Ankit Sehgal
Personal Banker Authorisor (Back-Up Branch Manager)
Hdfc Bank Ltd
Thanks for giving me the opportunity to be a part of this platform.
Well I believe education institute plays an important role in developing your skills, equipped you with knowledge and motivate you to face challenges.
PIMR makes me feel special as I have learnt lot of things during classroom presentations; I actively participated in college activities and thereby develop certain key skills. Motivation of Guru's time to time does help me a lot during my education and it's still there with me.
---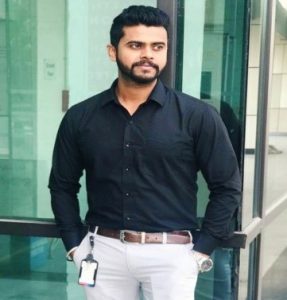 Ashish Singh Baghel
Asst. Manager
Us Based MNC "Bank Of America
PIMR a name which still shines in my heart. From day one till the last day, my curiosity for learning was consistently increasing. I still remember my first day in the class as a back bencher and later i have ended my journey as a bright front bencher student. I may not have shown it before, but I would sincerely like to thankful to all the amazing teachers around me. All there great support, guidance helped me in learning precious lessons of life.
This college and all the teachers (pillars) have changed my life and for them there will always be a special place in my heart.
My learning:- "Don't be a perfectionist. Just do the best you can with the amount of time you have".
---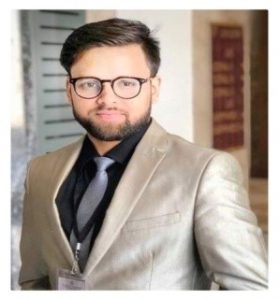 Anuj Kumar (MBA-HA, 2014-16)
Hospital Manager
Divisional Hospital, Mirzapur, UP
My life at PMIR made me stronger and took me a step ahead for being an independent man. I am thankful to all the faculties who supported us and corrected us throughout our bachelors. I loved the motivational environment and encouragement behavior of faculty to put students out from there concert zone. The events that I took part helped me to grow my confidence level. I would like to specially thank my HOD for always guiding and providing me a good platform for my career.
PIMR serves in house (People's Hospital) practical approach for MBA-HA students which to set benchmark in healthcare management. It's a great advantages for PIMRian . Big thanks to People University as faculty encourage me to be independent and lead an organization, where I am today.
---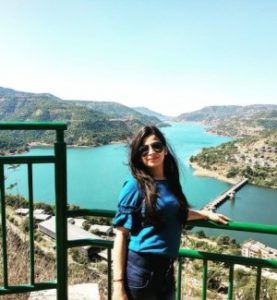 Pragya Dubey
HR Executive
Big Basket Pune.
It was great time spend in PIMR. The relation between faculty and student is very cordial, which gave me an opportunity to excel further. The two year of my MBA program spent here was splendid and has helped me excel professionally as well as personally. College activities, group assignment/tasks, interviews and employability skills development class etc helped me to groom myself 360 degrees of life expectations.
---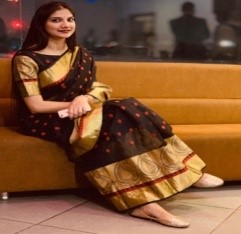 Gagan Preet Kaur
HR Officer
Bharat Heavy Electricals Limited
It was a great experience with PIMR, we have got to learn so many things in theoretical as well as practical aspects. The faculties were very supportive and encouraging. I am very thankful to my teachers for their guidance. They have directed me in right direction , which have helped me a lot to be in a place where I am now.
---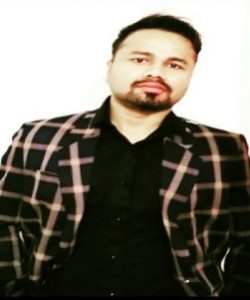 Sultan Siddhique
Executive (Hospital Administration)
People's Hospital, Bhopal
I am most honored, as alumni of the People's Institute of Management as a student of the M.H.A(Master of Hospital Administration)field. When I, talk about the teachers of the PIMR college all of them played an important role to identify my core area of strengths and weaknesses. They guided me and I followed their guidance sincerely to improve my life. My descriptions are not about their personality, dedication, etc. They are changing someone's path of life.