Child Health (Pediatric) Nursing
The Child Health Lab is equipped with all articles, models, charts & various play therapy material, Here students learn about all the nursing care skills essential for the care of the newborn, infants & children. The department is provides   clinical and class room teaching for undergraduate, post graduate & diploma in nursing students.
Child Health Nursing is a speciality which focus on nursing care of children, both normal and sick.The objective of the course is to prepare students to identify the normal growth and development of children and deviation from the normal, give comprehensive nursing care to children suffering from various diseases.Special emphasis is given to Embryology, Genetics, Psychology, Paediatric medicine, Surgery, Nutrition, and Growth and Development. Child Health Nursing is paced in the third year of the BSc Nursing Curriculum, PBBSc II Year /GNM-II Year.
Area of Research: Preventive Pediatrics, Nursing Care of Children
The Department  involved the  Under graduate students in research areas such as life style diseases, nutrition and health, life style, behavioral problems of children, effectiveness of a teaching programme on various problems, neonatal jaundice, pain among infants, development of nursing care protocol , play therapy, quality of life of children with health problems.
LABORATORY
This lab equipped with the pediatric mannequins, various models to manage normal and emergency situation of child health. Our laboratory has more than 150 articles to demonstrate the procedures to the students related child health care.
It helps to provide modern child health care
Develop skill in carrying out and assisting various pediatric procedures.
SPECIAL FEATURES
Growth and development of child.
Critical care like newborn resuscitation
Pediatric surgical care
DAYS CELEBRATION
1-6 AUG: – WORLD BREAST FEEDING WEEKS
15- 21 St   March -INTERNATIONAL ADOLESCENT HEALTH WEEK.
1-7 TO AUGUST –BREAST FEEDING WEEK
12 NOV: – WORLD PNEMONIA DAY
14 NOV – CHILDREN DAY
16 Nov: – NEW BORN WEEK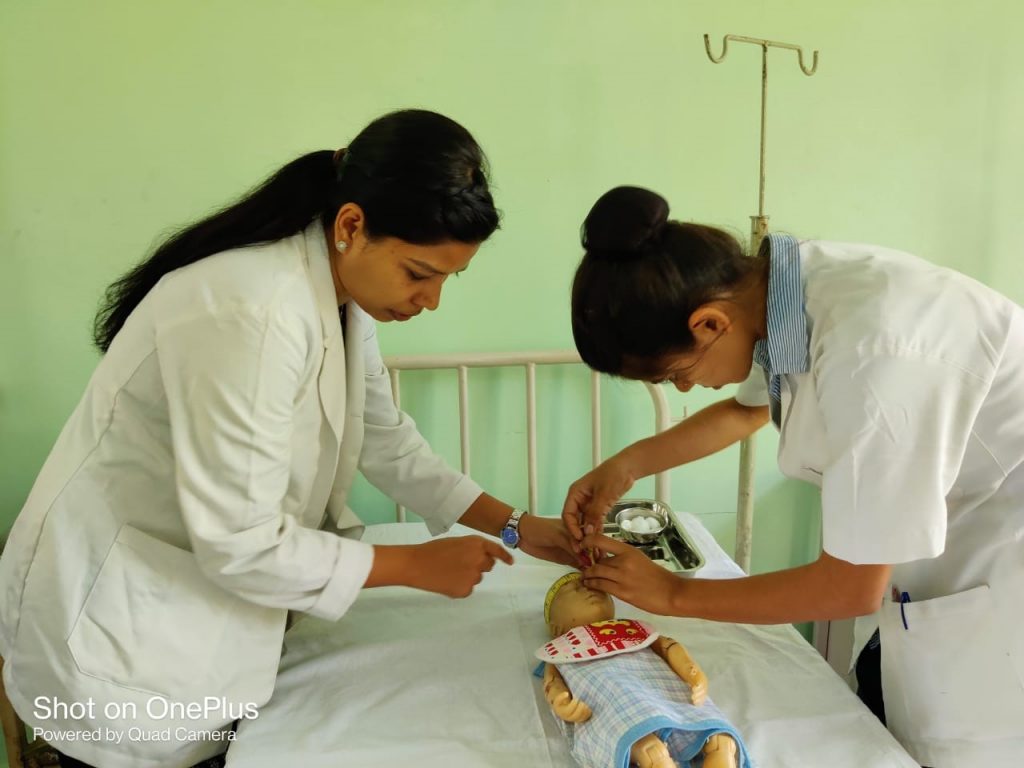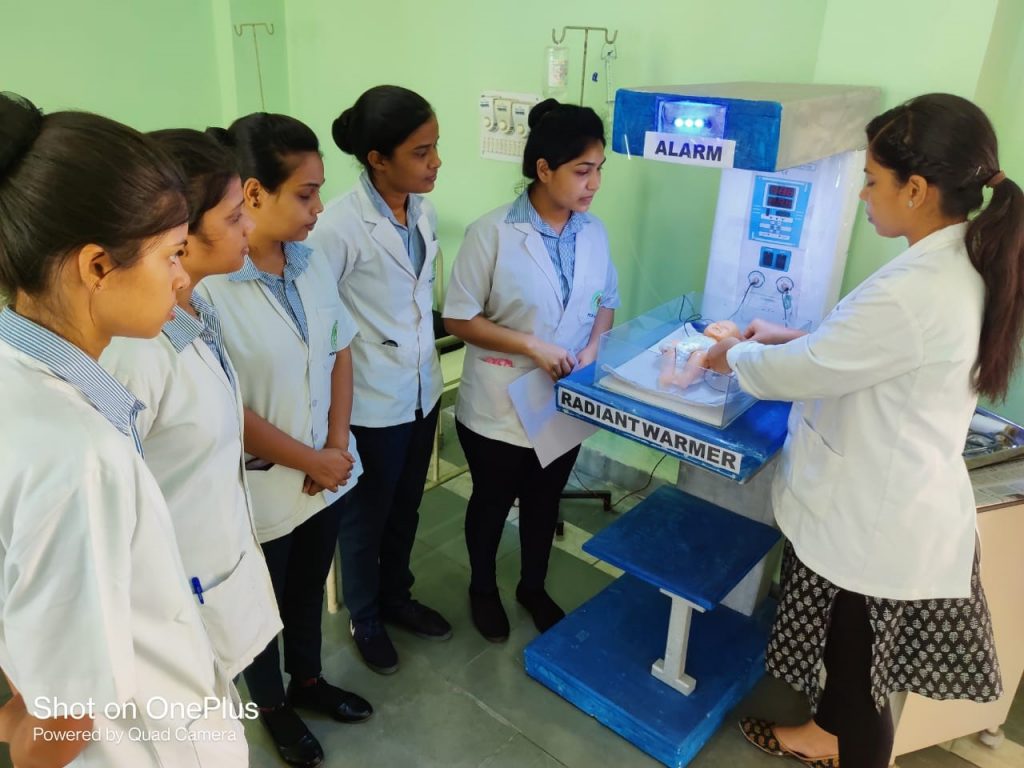 15- 21 St   March -INTERNATIONAL ADOLESCENT HEALTH WEEK.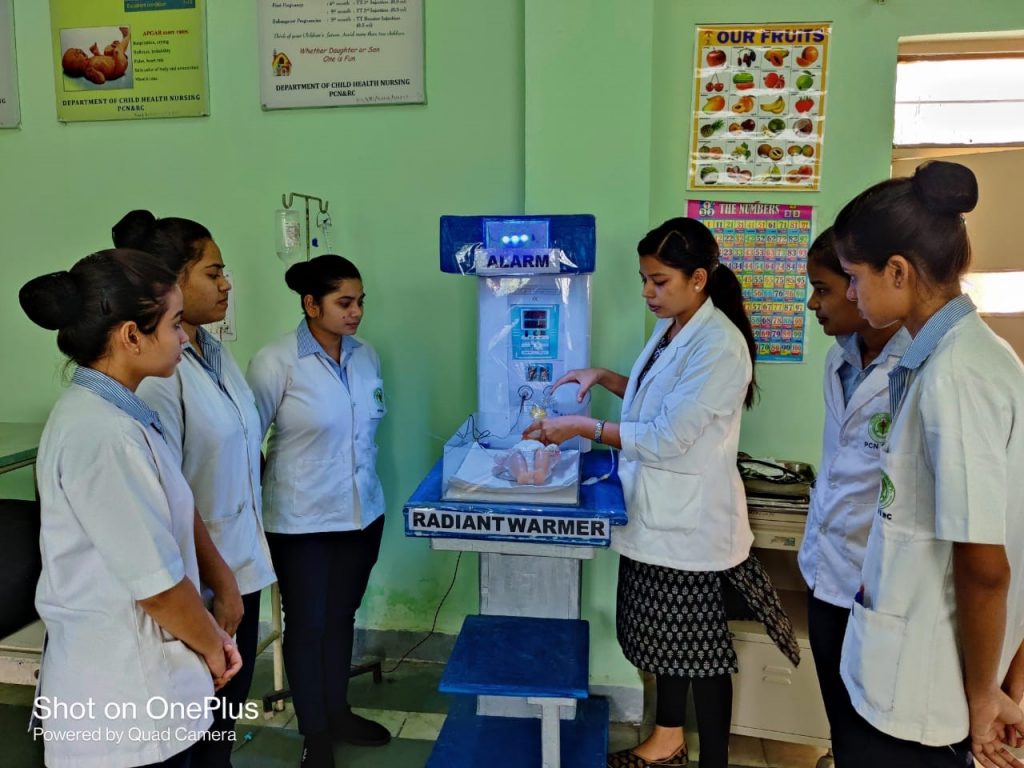 15- 21 St   March -INTERNATIONAL ADOLESCENT HEALTH WEEK.
In Govt.High School ,Dllore ,Berasia,Dist.Bhopal (M.P) ,students  were explained  regarding    world  Adolescent day ,girls of 8th/9th /10th std  students(126)were given explanation regarding  menstruation.
& how to maintain hygiene during the time of menustration