Activities 2020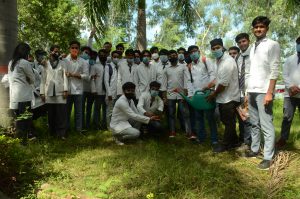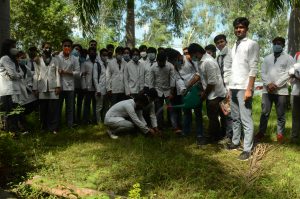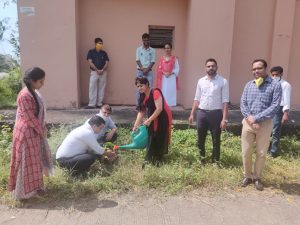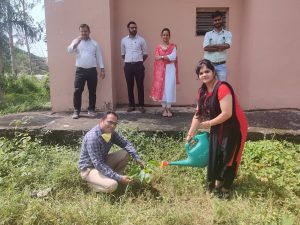 Plantation activity organized on World Environment Day 2020 (5th June 2020)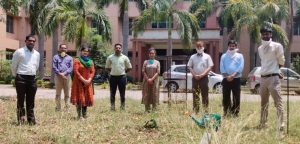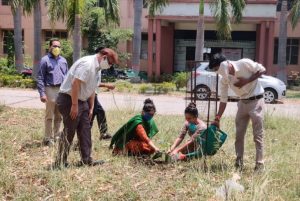 Activities 2019
Extension activity was organized in collaboration with NSS on 23/11/2019 on the account of " Antibiotic Awareness Week" on the theme " Awareness on Rational Use of Antibiotic".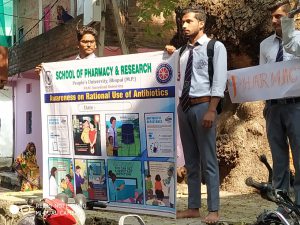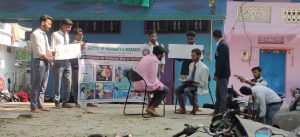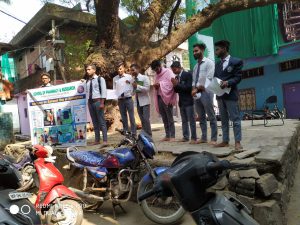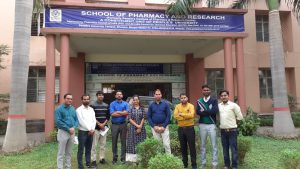 Celebration of World Pharmacist Day on 25th September 2019 at SOP&R
Celebrated Hindi Diwas on 14th September 2019
Celebrated National Sports Day on 29th August 2019
Organized "Deeksharambh-Student Induction Program" for first-year students on 21st August 2019
Farewell for 8th semester students on 29th April  2019
 Activities 2018
Celebrated World Environment Day on 5th June 2018
Activities 2017
 Activities 2016
55th National Pharmacy Week 28th Nov.2016.
Celebration of Pharmacist Day on 25th September 2016.
B. Pharm III Year Students, Industrial Tour visit 1st July 2016.
Visit Disaster Management Institute, Bhopal, 29th June 2016.
Celebration of 150th Birth Anniversary Swami Vivekananda on 12th Jan. 2016
World Environment Day celebration on 5th June 2016.
Medication Advice Camp: Extension Activity at Anand Dham old age home 10th May 2016.
 Activities 2015
National Pharmacy Week 24th Nov.-27th Nov.2015
Indian Constitution Day 16th Nov. 2015
World Pharmacist day  25th Sept. 2015
Extension activity on "disease awareness and medication advice through Pharmacist" at Anand Dham old age home, Bhopal.
Two weeks of a training program for B. Pharm. Students in the National Institute of Animal Welfare, Delhi.
Activities
AIDS Awareness Program on 1st December 2009
Diabetes Day: Diabetes Education and Prevention Rally, 14th November 2009
Pharmacy Week November 2009
Participation in various cultural & sports events like Mehndi, Rangoli, Carrom, Table-Tennis, Chess, etc. During the Pharmacy week celebration in November 2009.