LABORATORIES:
Department of Electronics & Communication Engineering is fully equipped with world-class infrastructure and faculty for quality education delivery.
Laboratories of Electronics & Communication Engineering Department
| | | | |
| --- | --- | --- | --- |
| S.NO. | NAME OF LAB | SEMESTER | SEMESTER |
| 1. | Basic Electronics Lab | Even | Odd |
| 2. | Electronics Device and Circuit Lab | Even | Odd |
| 3. | Digital Electronics Lab | Even | Odd |
| 4. | Analog and Digital Communication Lab | Even | Odd |
| 5. | Antenna and Wave Propagation Lab | Even | Odd |
| 6. | Optical Fiber Communication Lab | | Odd |
| 7. | Microwave Engineering Lab | Even | |
| 8. | CMOS and VLSI Design Lab | Even | Odd |
| 9. | Television and Radar Engineering Lab | | Odd |
| 10. | Digital Signal Processing Lab | Even | |
| 11. | CNTL Lab | | Odd |
| 12. | MATLAB and Simulation Lab | Even | |
| 13. | Microprocessor Lab | Even | |
BASIC ELECTRONICS LAB
This lab provides experiments that are related to topics covered in electronic subjects.
The experiment modules are designed to give students the opportunity to learn about basic component of electronics .

ELECTRONIC DEVICES AND CIRCUITS LAB
Electronic Devices & Circuits that are very essential for the students to solidify their theoretical
In this lab they Practically understand the Practical Electronics Circuits, construct circuits and verify theoretical relationships involving diodes, bipolar transistors, small-signal amplifiers and operational amplifiers.

SOFTWARE LAB
This lab provides experiments that are related to Latest software belongs to Electronics and Communication Engineering.

ANALOG AND DIGITAL COMMUNICATION LAB
Laboratory experiments which deal with the design and measurement of analog and digital communication systems.
Concepts include SNR, Modulation Index, PCM, and spread spectrum.

DIGITAL LOGIC DESIGN LAB
This Labs have been designed to familiarize students with the Combinational Digital Logic Design and Sequential Digital Logic Design through the implementation of Digital Logic Circuits using ICs of basic logic gates and some simple digital logic circuits.

MICROPROCESSOR LAB
Microprocessor laboratory is equipped with microprocessor kits and interfacing devices. The students achieve encoding skills in Assembly Language and Interfacing with various devices. The students have in depth knowledge in writing and executing 8086 8085 and 8051 Assembly Language programs.

CMOS VLSI LAB
This lab teaches you the basics of how to use the computer-aided design (CAD) tool to design, simulate, and verify schematics and layout of logic gates.

COMMUNICATION NETWORKS AND TRANSMISSION LINES LAB
Different types of network elements like filters, attenuators and equalisers are constructed and tested to understand their working principles in time and frequency domains. Prototype transmission lines are analysed to understand their time and frequency behavior.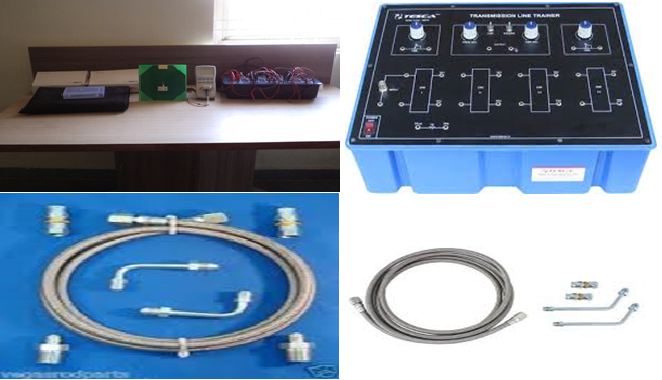 DIGITAL SIGNAL PROCESSING LAB
DSP Laboratory is Provides the Practical aspects of communication System.
The DSP Lab is playing an important role to bring advanced DSP research work into practical realization.

ANTENNA AND WAVE PROPAGATION LAB
The design, analysis, development of various antennas and arrays; radio wave propagation studies for commercial, military applications; theoretical and computational electromagnetics; scattering and wave propagation; and thinned array antennas are done in this Laboratory.

MICROWAVE LAB
Microwave components and systems have made a great impact on our society with the rapid proliferation of various consumer products.
In this context the Microwave Laboratory is motivated to work towards the design and analysis of microwave circuits, components and sub-systems including micro machined devices for RF, microwave, millimetre wave applications.

OPTICAL COMMUNICATIONS LAB
This Laboratory is the experimental demonstration the practical aspects of our Modern Communication Medium i.e. Optical Fiber.
All the analysis of Optical Fiber like losses, transmission efficiency etc. done in this lab.

TV AND RADAR ENGINEERING LAB
TV and Radar lab provides the practical knowledge about the working of Old and Modern Television i.e. Black and White as well as Color Television.
The Modern and Old Radar Systems which has the applications in Military and Airport also covers in this laboratory.

MAJOR PROJECT LAB
In this laboratory Students prepare projects using the whatever knowledge they got during the academic session and learned from various subjects.
These projects is the proof application of their theoretical knowledge into practical knowledge.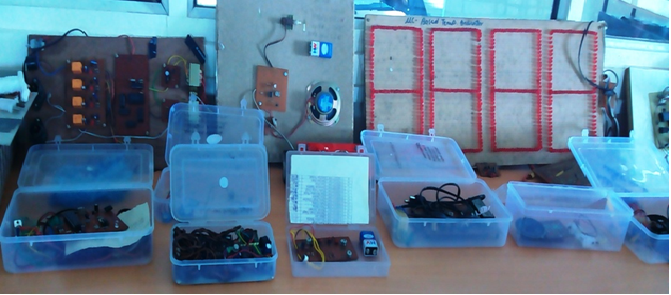 ADVANCE COMMUNICATION SYSTEM LAB
The objective of this lab is to familiarize the students with microwave and optical communication techniques/ technologies in microwave communication.
The students study the operation and characteristics of microwave sources such as klystron and GUNN diodes, load impedance and standing wave measurements, antenna gain and radiation pattern measurements.