DEPARTMENT LABORATORIES:
Civil Engineering Department is well-equipped with some of the most defined and technically modern laboratories to provide a superior level of practical education to its students. The laboratories are specifically designed with excellent facilities to meet the requirements of A.I.C.T.E. and University.
SURVEYING & ADVANCE SURVEYING LAB:
Objective: It includes essential measurements to determine the relative position of points or physical and cultural details above, on, or beneath the surface of the Earth, and to depict them in a usable form, or to establish the position of points or details.
Equipment's used: Theodolite, level, compass, Total Station, GPS, Digital Plannimeter with all accessories.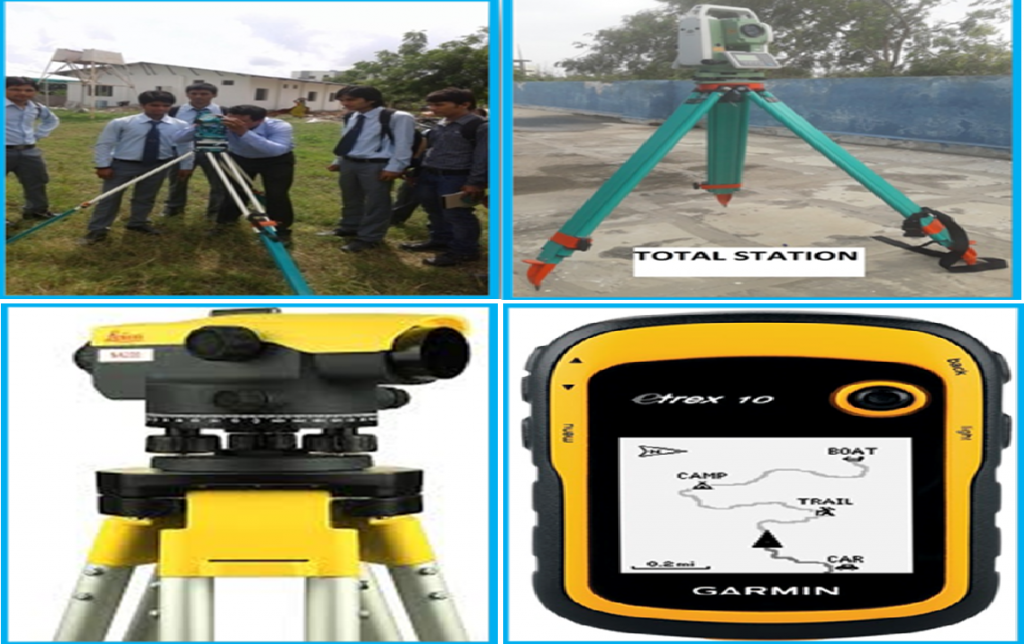 MATERIAL TESTING LAB / TRANSPORTATION ENGINEERING LAB:
Material testing laboratory helps for selecting and verifying materials and to evaluate material quality, performance, troubleshooting, research and many other applications.
Equipments used: Le-chatteliers apparatus, vicat's apparatus, SIEVE SHAKER, aggregate crushing value apparatus, UTM.

GEO-TECHNICAL ENGINEERING LABORATORY:
Objectives: The student will gain hands-on experience in conducting soil laboratory tests to determine soil parameters needed for geotechnical engineering design, and to communicate this information with others. Further the laboratory involves determination of moisture content, density, plastic limit, and liquid limit, shrinkage limit, bearing capacity, grain size distribution and specific gravity of soil.
Equipments used: oven, consolidometer, shear box, CBR, compaction testing machine, core-cutter, casagrande apparatus, test kit for atterberg limits.

GEOLOGY LABORATORY :
Objective Of Engineering Geology Lab
To understand the role of geology in the design and construction process of underground openings in rock.
To apply geologic concepts and approaches on rock engineering projects.
To identify and classify rock using basic geologic classification systems.
To use the geologic literature to establish the geotechnical framework needed to properly design and construct heavy civil works rock projects. To identify and characterize intact rock/rock mass properties.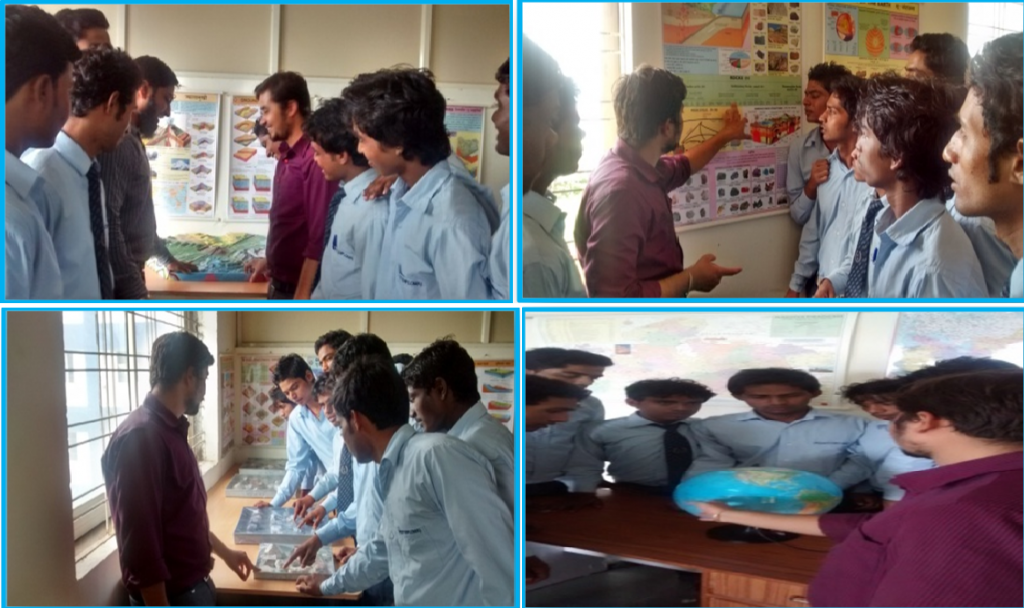 FLUID MECHANICS LABORATORY:
The objective of this laboratory is to determine the various parameters related to fluid flow in pipes and in open channels.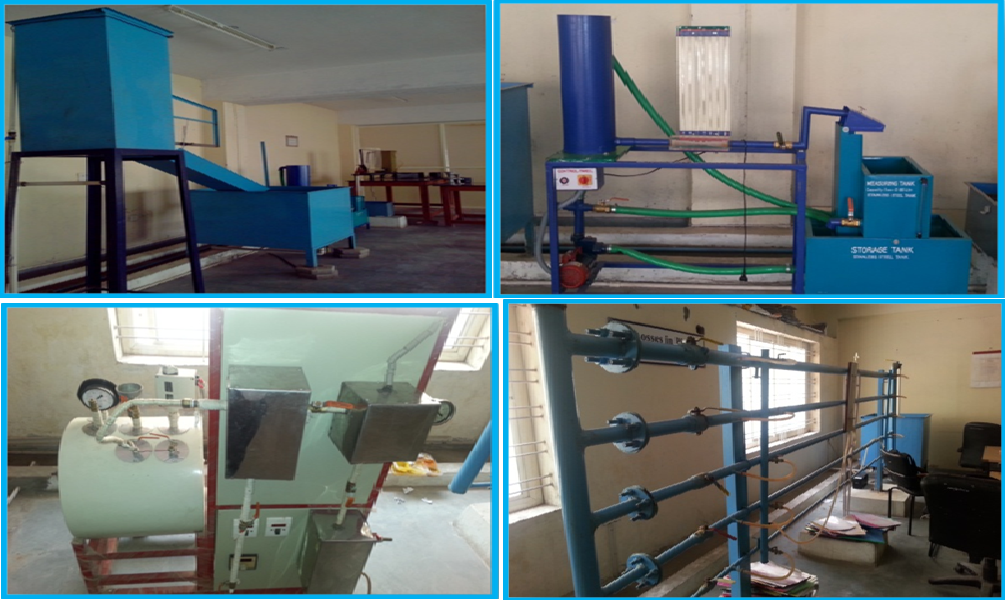 STRENGTH OF MATERIAL LABORATORY: