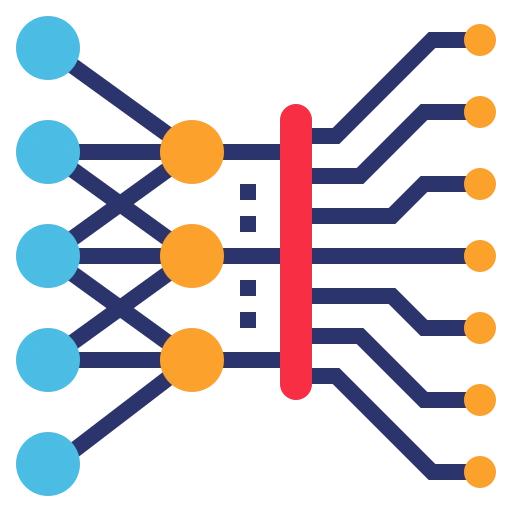 International Conference
AI / DATA ANALYTICS IN HEALTHCARE
Dates: June 22, 23, 24, 2020
Time: Evenings IST; 2 to 3 hours.
Format: Short Webinars with Q&A.
Host: People's University, Bhopal.
Audience streams: 4
---
WORKSHOP DETAILS
---
Why India will be an AI healthcare superpower?
India will soon be the hottest place for cutting edge research in Artificial Intelligence in Medical diagnostics and healthcare. India is comparable in size to China in terms of population and has a large English speaking population of doctors along with a big pool of software engineers. Hence, the country has a huge potential for collecting and processing large scale healthcare and diagnostic data, which in turn will be extremely valuable for training deep learning models for medical diagnostics.
About the conference
The conference will focus on presentations of research papers where progress is seen in the field of data analytics and machine learning in the areas of:
Disease Diagnostics
Living Assistance
Biomedical Information Processing
Biomedical Research/ Drug discovery.
In addition we will allow few high quality ML fundamentals and industry trends talks, to generate interest.
Speakers
International and domestic speakers renowned in the area of data science, healthcare and AI/ML are invited to take the sessions. Please visit this speakers page to see the currently confirmed speakers in each of the 4 streams. As we get more confirmations from speakers they will be updated on the same page. Once you register on one or more streams you will receive emails whenever new speakers are added.
---
ABOUT PEOPLE'S
Central India's largest single-campus University spread on a constructed area of 50,000 sq m. With a 900 bed hospital. People's Univ. is home to 10 Constituent Institutes.
The University offers Undergraduate, post graduate and Doctorate courses. People's Hospital is the clinical teaching hospital of PCMS&RC offering state of the art specialised services in 12 Clinical departments. Additionally super specialised services in Gastroenterology, Endocrinology, Neurological sciences, Urology, Paediatric surgery and Plastic surgery are being offered. The unit also houses research laboratories run by Centre for Scientific Research and Development with clinical, and community research efforts of the institution.
The institute is soon opening a new Data Science department and will be be offering live online classes taken by industry experts.
FORMAT OF SESSIONS
The format of the workshop would be a series of webinar sessions of 15 or 30 minutes. Speakers would be asked to speak for 10 or 25 minutes depending on their total time allotted, keeping the last 5 minutes for Q&A. A few keynote sessions would be for 35 minutes speaking and 10 minutes for Q&A. Each session would be assigned a moderator who will coordinate the Q&A and be the time keeper.
Each session with be having a unique registration link.
---
REGISTRATION
---
There is a token charge of Rs. 250 per session.
As speakers are added you will receive email notifications if you are registered.
For any questions about the webinar please write to webinar@peoplesuniversity.edu.in
---
AUDIENCE STREAMS
---
1. Medical Doctors and allied science students
This group's interests would be around disease diagnostics, living assistance, biomedical information processing and biomedical research.
The audience would like to see model results and the test data used to evaluate the models. This community would not be inclined to see too much mathematically oriented presentations.
2. High School Students
This group would be young enthusiasts who may choose their careers based on these talks. They need inspiration and need to see the world of possibilities. Talks will focus on fundamentals of ML/AI with interesting examples.
3. Machine Learning enthusiasts
This community may comprise college students, epidemiologists or biostatisticians. The talks focussing on these audiences would focus on fundamentals of machine learning in image classification or classical machine learning applications in healthcare.
4. Experts in ML / Data Science
This community would be conversant with most of the fundamental ML concepts and would be looking for cutting edge developments in Deep Learning for image processing and natural language processing. Most importantly the talk should have the necessary coverage of inferential statistics used to arrive at the conclusions.