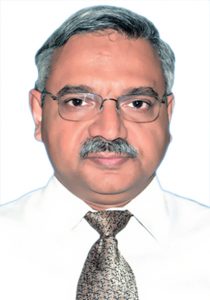 Dr Harish Rao completed his Medical studies from Gandhi Medical College Bhopal in 1992 when he obtained M.S Orthopaedics. After obtaining his postgraduate degree he advanced his professional and surgical skills through Fellowships in Hand Surgery, Joint Replacement Surgeries from renowned centres in the country. He is an advanced AO fellow in Trauma surgery .His continuing interest and pursuit towards excellence has led him to various conferences, seminars, workshops and CME in both National and International forums.
He worked in private and Government set-ups before commencing his academic career in 1997 as a faculty in Krishna Institute of Medical sciences, Karad following which he joined People's college of Medical Sciences & RC as Associate Professor in 2004 September, subsequently he was promoted as Professor in 2007 and further as Head of Department in 2009 which he still holds. He is also a visiting Professor at Lincoln University Kuala Lumpur since 2016.
Being academically oriented he has contributed to scientific literature in National and International journals. He has been actively involved in research and contributed towards medical education as Chairman Board of studies and in Medical Education Technology as a resource person. As a guest speaker he has been invited in various state, National and International scientific forums .He is a member of various scientific associations at National and International levels and is also of Grand Masonic Lodge of India.
At Present he holds the post of Pro-Vice Chancellor People's University on being appointed by the Honourable Chancellor in August 2018.