APPLY FOR INCUBATION AT PEOPLE'S UNIVERSITY INCUBATION CELL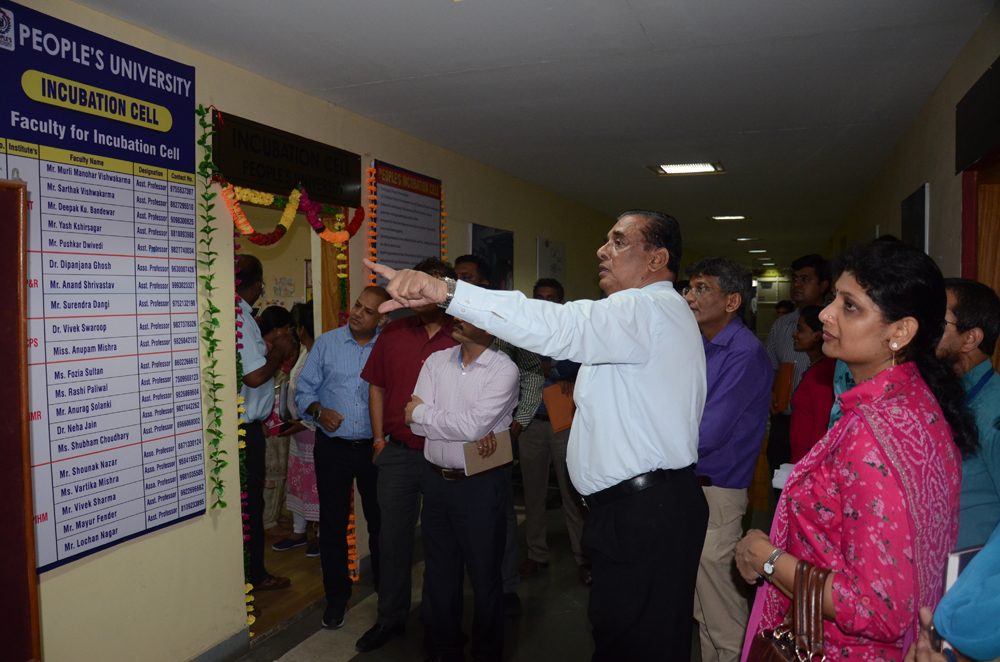 People's University Incubation Cell
People's University promotes innovative and executable ideas from various disciplines of life science/ pharmacy/ engineering/technology/ medical and dental sciences and other fields. It shall help students, research scholars and faculty members to execute the ideas into products, processes or services for the benefits of society as well as industry.
Entrepreneurship forms the backbone of the nation's economy and in order to strengthen entrepreneurship ecosystem, People's University is working on igniting the ideology of starting own ventures amongst India's youth. The youth of today needs to be more inclined towards creating jobs rather than getting one. Therefore, to assist the youth to become self-employed and create employment opportunities, the university has come forward to provide support in every possible manner. Therefore, for this purpose a full-fledged People's University Incubation Cell has been setup which will work as a catalyst for entrepreneurship development within the university and also for other aspiring youth.
People's Institute of Management (PIMR), People's University has collaborated with A Global Network of Startup and SME Entrepreneurs, Mentors and Investors National Entrepreneurship Network (NEN) to develop Entrepreneurial skill in youth.
Mission
Giving opportunity to prospective students to bring out innovative ideas through competitions and brainstorming. Exploring innovative and creative thoughts, ideas, or concepts from students, research scholars, faculty members from various domains of society as well as industry.
To develop and provide a platform for the creative aspirants, where their innovative ideas and concepts will be incubated and realized.
To incubate, culture, and refine the ideas or concepts with a support from technical as well as creative experts of the concerned fields.
Creating awareness among students and other sections of society regarding various aspects of entrepreneurship like new business prospects, government schemes for entrepreneurs, essentials for framing business plan and developing start-up etc.
Nurturing the idea and giving it a shape of a sustainable venture i.e. assisting from the stage of project identification to project implementation.
Providing mentoring in all areas like operations, technical, finance, marketing, economics etc.
Acting as a support system by helping in providing all sorts of assistance like infrastructure (space), legal advice, technical expertise, market linkage, networking etc.
The project work shall be enrolled in the following stages
Step 1- Project Idea Generation and Screening
a. Creativity and Idea Generation – SWOT analysis of Idea and articulation of objectives
b. Screening of Ideas – Cost , Return and Risk
c. Scanning the Environment – Economic Sector, Governmental Sector, Technological Sector, Socio-demographic Sector, Competition, Supplier Sector
d Corporate Appraisal – Marketing , Financial, Technical and Socio-economic
Step 2- Converting concept / ideas in New Project Ideas
a. Feasibility as per Step 1
b. Study the Existing Industries
c. Observe the Inputs and Outputs of Various Industries
d. Analysis of internal markets , Imports and Exports
e. Study of Economic and Social Trends
f. Observe New Technologies
g. Identifying Psychological Needs
h. Study the Government Guidelines and Recommendations for Financial Institutions
Stage 3: Prototype phase
Stage 4: Intellectual Property Rights evaluation for filing patent
Stage 5: Commercial and Marketing Phase
JOIN OUR NETWORK OF MENTORS
People's University in its endeavors to mentor different start-ups and budding entrepreneurs towards successful business ventures introduces experts from different industry domains with those who need advisory support to scale up. We invite professionals from various fields to join hands by extending mentoring support and guidance to our students/entrepreneurs.
Please feel free to call +917554005291/ +917554005292. E-mail – info@peoplesuniversity.edu.in
Workshop on Entrepreneurial Skill Development at PIMR, People's University on 13/11/2017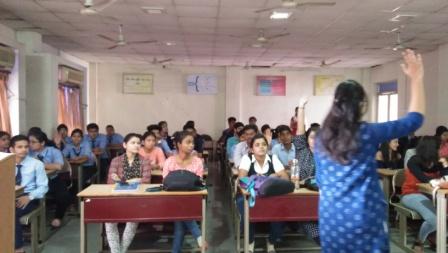 PROJECTS COMPLETED
ATV – All Terrain Motorbikes developed by students of Engineering College