THE UNIVERSITY
India's Leading Professional and Research driven Private University
CAMPUS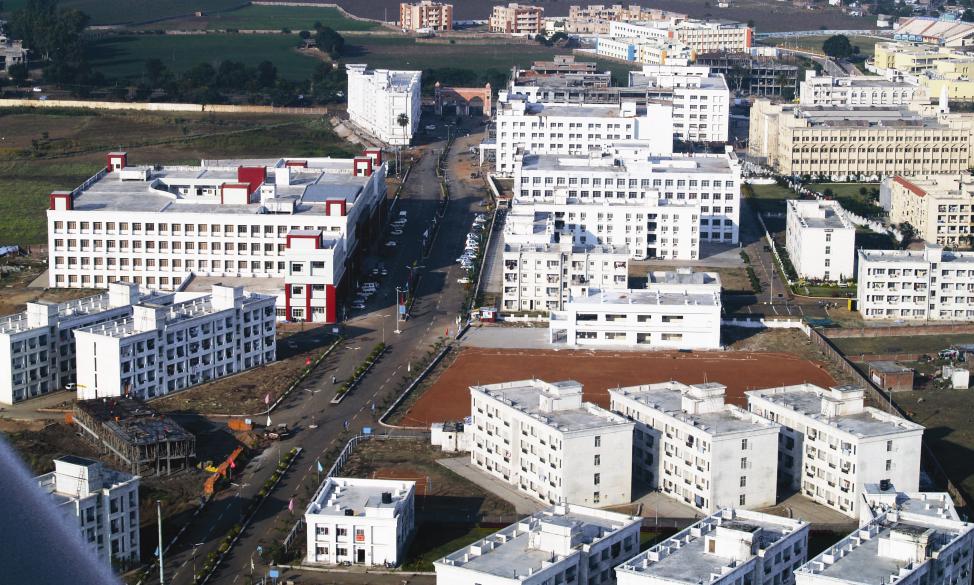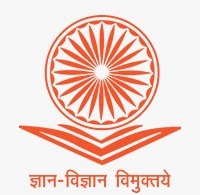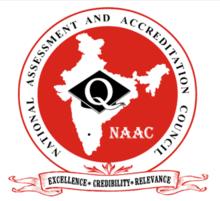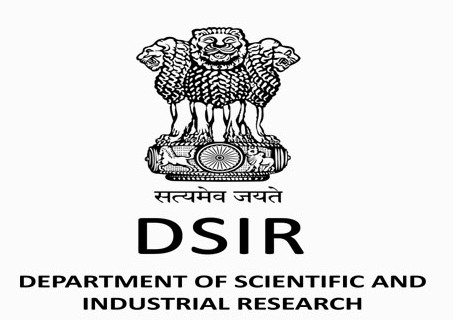 WORLD CLASS INFRASTRUCTURE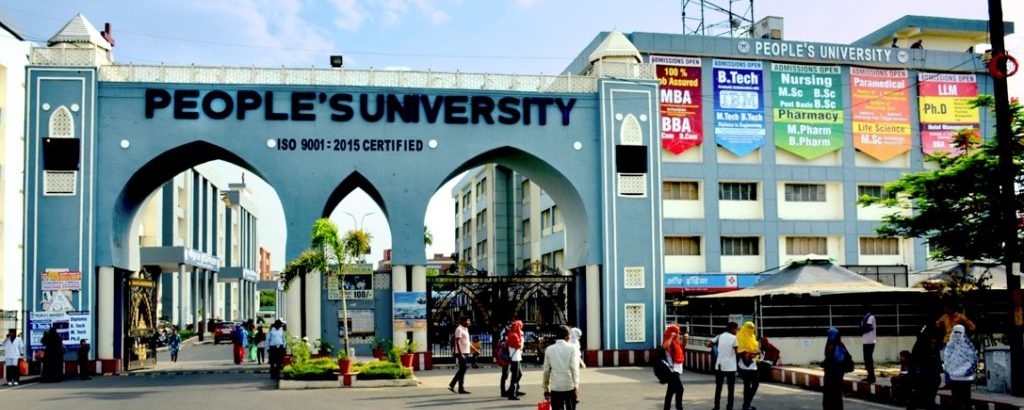 The People's University campus is spread over 69.19 acres of area near the National Highway No. 86 in Bhopal. It is credited to be Central India's largest single-campus University. Environment-friendly campus is home to several architecturally striking buildings where every need of staff and students is met. Tree-lined avenues and lush lawns dotted with beautiful flowering shrubs soothe the eye and create an ideal learning ambience.
Library and Research Facilities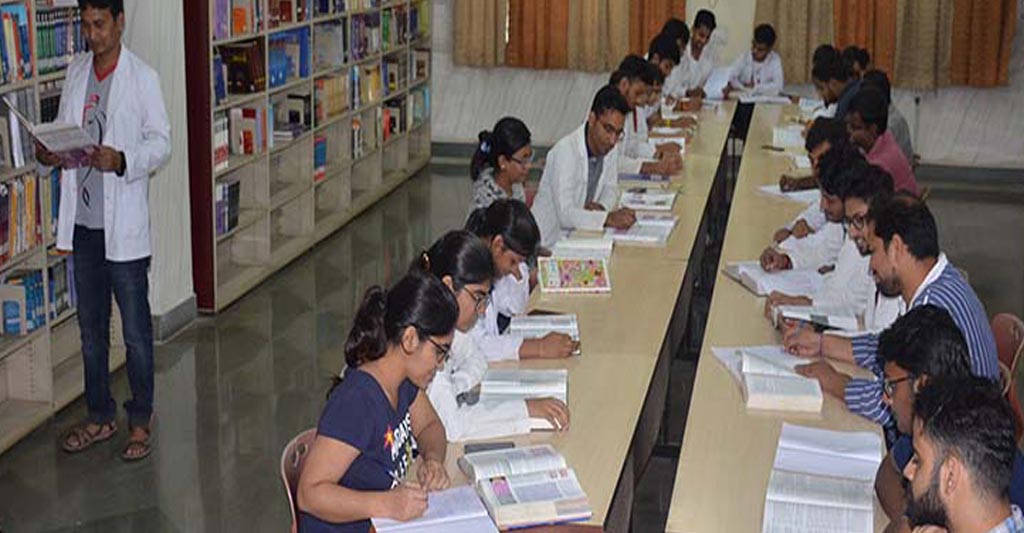 People's University has separate library in each Constituent Unit the Libraries houses a rich collection of text and reference books, E-Journals, magazines, audio/videos, CD-ROMs, research reports and Digital Library etc. in all areas and branches of study in different disciplines.
People's University has established Central Library in University Teaching Department, comprising books of all disciplines including Medical, Dental, Engineering, Paramedical, Law, Media Studies and LifeSciences. The libraries are having computers connected by LAN provided with Wi-Fi and internet facilities.
Digital Library enables the students and staff to search the availability, request and reserve various books and other reference material available in the libraries at the comfort of their houses.
Research Facilities:
Centre for Scientific Research and Development is the research laboratory of People's University. It encompasses the translational, clinical, and community research efforts of the institution.
Associated Hospitals: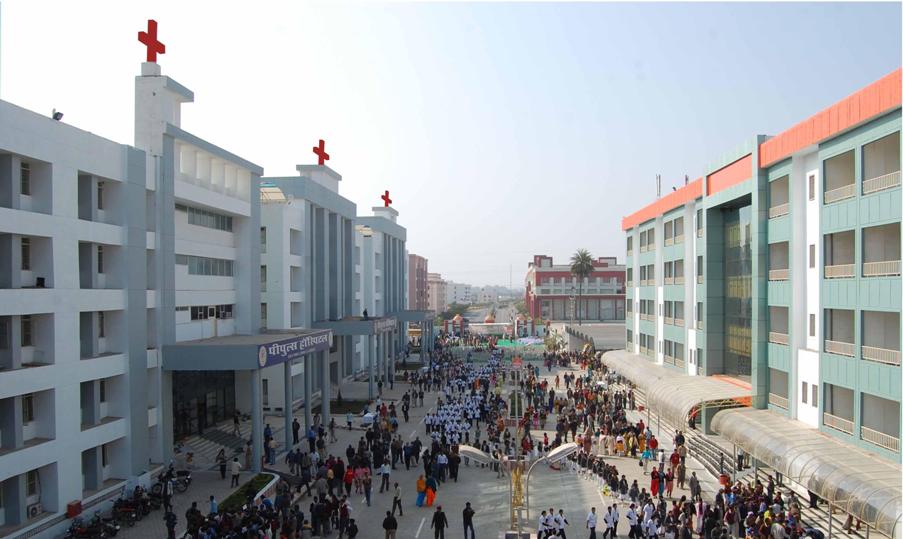 The 1350 bedded Medical Hospital, Super Speciality Care Hospital and Dental hospital provides high quality services through full time faculty in all disciplines supported by the efficient management available round the clock.
Sports Facilities: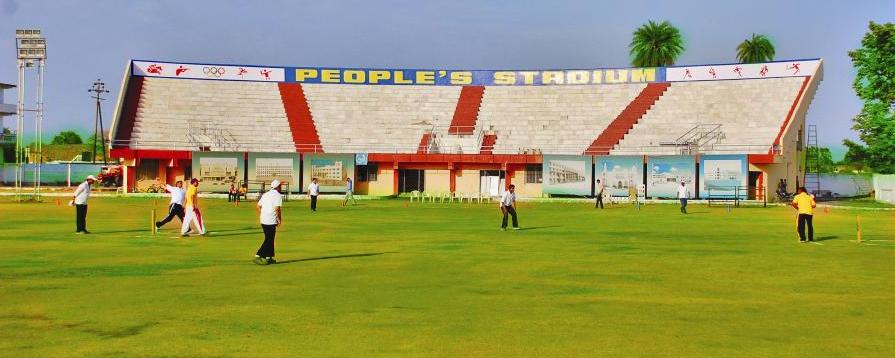 The University has a stadium, basket Ball Courts, Badminton Courts, Volley ball Courts and well equipped gymnasium. The University provides all necessary facilities and equipments to the students for maintaining physical fitness and good health. University team participates in Zonal/National/Inter University Sports events.
Auditorium: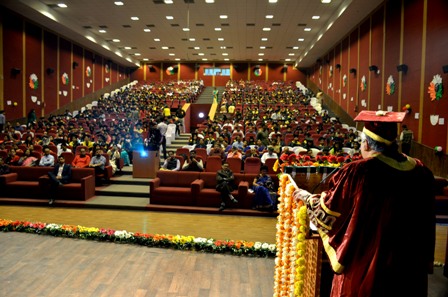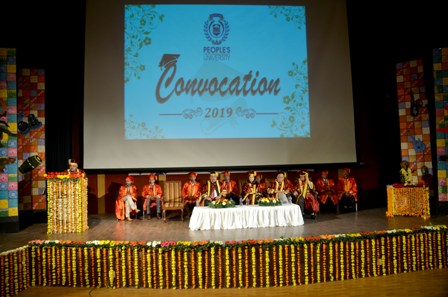 People's University has two state-of-the art centrally air conditioned auditorium with a capacity of 750 and 375 seats each, having ultra modern acoustics and digital projection. team participates in Zonal/National/Inter University Sports events.
Hostels:

There are separate and common hostels for boys and girls. Rooms are spacious, clean, airy and well maintained. Boys Hostel capacity: 836 &Girls Hostel capacity: 1139.
Other Facilities:
A Bank branch with its ATM operates in the Campus. Postal Services are provided by branch of Indian Postal Service, Restaurants, Snacks Corner, Beauty Saloon, Guest House, Staff Quarters, Hostels, Standby power supply; Fire Station and Photocopy Shop are located within the Campus.